REEEEE-DER!
GOOD MORNING!
Yes, I've stated that very emphatically. I'm Field of Dreams-ing over here from Chez Bang Bang (if I say it, it will come).
This is my current writing situation, with Purry smooshed between my boobies and the table. 
I had to get croppy and get my unfettered nip out of that picture for you, Reader, because no one wants to see that while sipping on a cuppa coffee. Because I care about you, Reader, and what you can't unsee. You're welcome. Unless you would have appreciated kitten and nipple all in one picture and I denied you, then I'm sorry. I have to keep thinking of the Great Good, Reader.
What exactly is the Greater Good?? I feel as if I no longer know.
It's been a hard week.
Between work being so worky, and family situations which have recently arisen, and then MONEY becoming a recent challenge to acquire and KEEP it because part of my clowder became sick in his pee pee, well, it's been a struggle in finding any Good – Greater or even Just-Okay Good – lately.
Here's my poor boy as of yesterday. He was whisked off to the vet on Thursday afternoon, when his daddy came in and found him mournfully wailing at the base of the stairs in the basement, unable to move his hind legs.
Apparently his cat wiener got blocked up and he became unable to pee.
Big problem.
Huge.
Julia-Roberts Huge.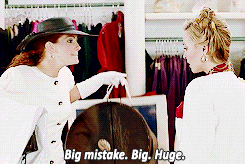 Our options were: sign the estimated bill or put him to sleep.
So of course he got the go-ahead, because his mama is a bleeding heart.
My very first full paycheck from my job is going straight to Toby's wiener, which is just perfect and also somehow fitting. House payment? I guess you'll have to wait your turn.
So I've thumbed my nose at the Universe, which is trying to make me Worried, and instead I gave literally the last two dollars in my purse to a homeless guy AND while I was at Dollar Tree I bought him blueberry poptarts and strawberry wafer cookies because I rationalized "fruit taste" and probably easy to chew. I'm not saying "healthy" but what the hell, I'm not here to provide a nutrient-rich diet.
My new co-workers scoffed at my giving hand.  But we have an entire homeless population that lives RIGHT BY my job's parking lot, so of course I can't just drive right by when I see them standing around with gloves duct-taped to their tattered sleeves to keep out drafts.
I was also schooled on how homelessness is actually becoming a for-profit business, complete with a pimp/kingpin who rules their world and gets them out there begging for dollars, and some of the more successful ones are raking in $20/$30 hour, and maybe I'm in the wrong business. I'm not saying I'm naive – I know there are a ton of scammers – but also? I'm not the girl who can look the other way. I'm just. not. that girl. I'm the girl who gives her last two bucks, because I guess I believe I can always make two more bucks.
The bottom line is, I can't change what's happening around me. Things are happening, and they are bad, big-problem Things at the moment.  I can't afford a $1500 unexpected cat bill. Yet I'm going to afford it, somehow. And I'm going to give away my last $2 in my purse and a box of poptarts. And I know – I know this, Reader, so you don't need to tell me – I'm a schmuck and a sap and all the other dumb liberal labels – and I know that even though I can't change the world,  I'm not going to let the world change me.
At least not today.
p.s. Reader! Guess the song that I'm referencing and YOU will win a Major Award of something I didn't sell at that flea market which is now cluttering up my garage of some fantastic treasure!!